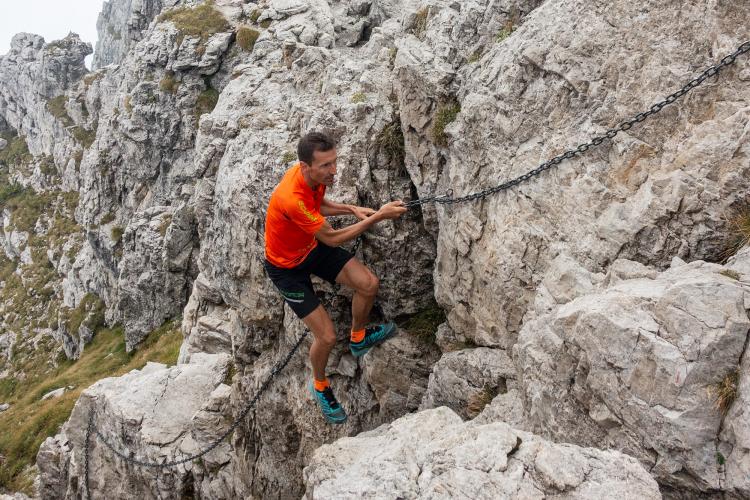 This morning, as planned, we supplied all the hut refreshment areas at high altitude with the necessary supplies.
However, the uncertain weather conditions oblige us to monitor, together with the Mountain Rescue Service and the Route Director (Alpine Guide), the evolution of the weather conditions from the radar centres with the objective of informing by the evening of Saturday 18 September the decision on the race track that will be used.
An alternative route has already been prepared to guarantee the safe running of the event even in bad weather conditions.
The choice of route will be exclusively motivated by the will to guarantee the safety of all those participants in the race, which is run along the race's original route along exposed peaks, ledges and channels with chains.
We invite you to keep an eye on our social channels and your e-mails to stay up-to-date on decisions.
Below we resume some important information for participation in the competition:
ATHLETE AREA ACCESS AND PARTICIPATION: Only with Green Pass or antigen test executed in the 48 hours before (it is possible to do the test in the immediate proximity). Each athlete will be provided with a bracelet that allows access to the starting line and to use the services.
BAGS DEPOSIT: it is possible to use the bag deposit service
Locker rooms and showers: Locker rooms and showers will be available after the competition.
FINAL LUNCH: lunch will be provided in the tensile structure next to the start/finish area.
MANDATORY MATERIAL: https://www.grigneskymarathon.com/en/regulation-and-prize-money
A control of the mandatory material will be made before entering the starting grid. Participants found without the mandatory equipment will not be allowed to start the race. Random checks may be carried out along the route by the staff responsible.
RACE PACK: Men's/Women's Scott Explorair Light Wb Jacket - Pack Local Biscuit Caviadini - Pack 300gr Honey Bee (local production).
FINISHER PACK: Package Local Cheese (Robiola di Cornisella) - Water bottle - Surgical mask
We are waiting for you!